Warrior Families started from just a small flame burning in the hearts of a few Facebook moms who became friends because of their similar situations with having children born with Spina Bifida. We soon found that it was not the only similar quality, but that God had brought us all together for a purpose...not only to spread His Word, hope and faith, but to be advocates for our children and others' children in beating Spina Bifida. We do understand that there is not currently a known cure, and to some our goals are hard to comprehend, but we believe that only God can provide what our children need and we must seek to find it... Asking God first and waiting for His direction. Some of us went through a time of only waiting on doctors to make decisions and trusting in them, but God reminded us all that we CAN do something about our situations. How hard do we want to work...how much time are we willing to put into our children and their well-being? It is very hard, but God never said the path would be easy, only that He is with us. We are willing to fight for our children and family members to walk and to get the therapies and treatments they need. Above all things, keep your actions and decisions in prayer and God will provide if it's His will.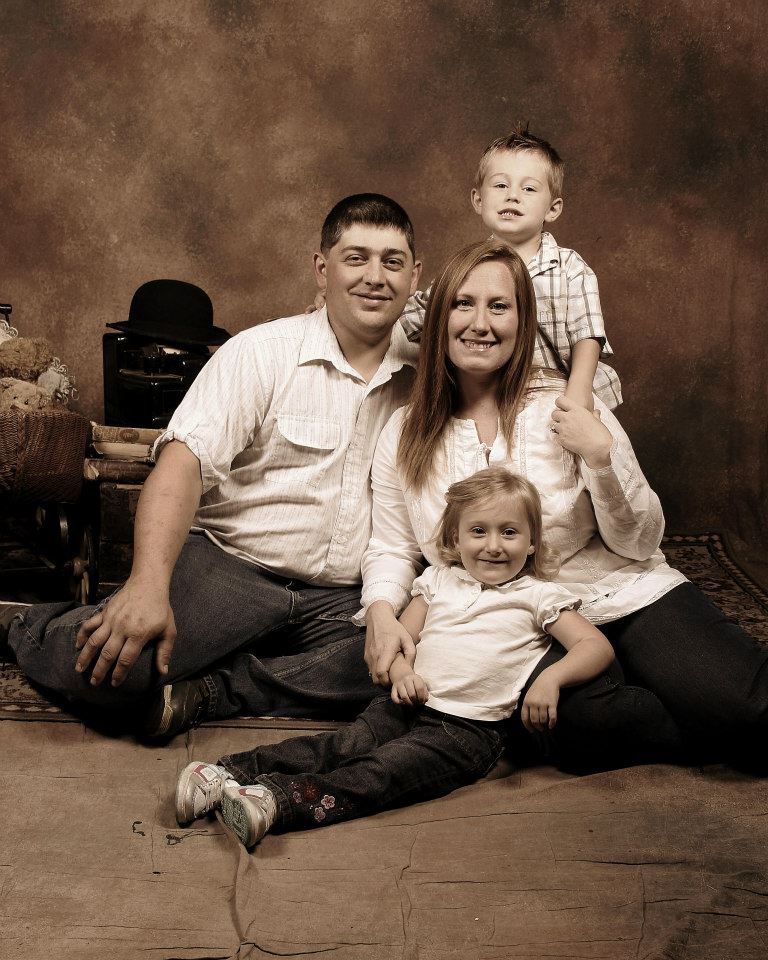 Jessica McCulloch - Co Founder - Ohio Kara Underwood - Co Founder - Texas
Travis McCulloch, Ava and Ethan Monty Chailer and Bryson
Daughter Ava Grace born in Oct. 2008 with Bryson born with SB L1-L5, Chiari, VP Shunt

Spina Bifida L3L4, Chiari Malformation, for hydrocephalus and Neurogenic Bladder

Hydrocephalus - VP Shunt, Neurogenic Bladder,
Partial Vocal Chord Paralysis after surgeries - Trach

now removed. Ava is walking in AFO'S and can crawl,

sit on her knees and has made extremely amazing
improvements. She still requires less cathing is and

now off of bladder medication. Ava does weekly home

and out of home therapy with equipment and also is
in horseback riding, swimming and acupuncture
providing grants are available.