CHILDREN / OTHERS AWAITING YOUR HELP
Help a child by donating to the child of your choice. Whether these children receive funds through our grant process or are simply pictured and promoted through our foundation, we desire to help them meet their goals in order to have a better quality of life and get the therapy, equipment or treatments they need. There are times when WFBSB Foundation is not able to fund these children, and we ask for your support to meet these needs. This is a tax deductible donation. Thank you for your generosity and compassion. PLEASE REMEMBER, IF YOU CANNOT MAIL A CHECK, AND YOU MAKE A DONATION ON OUR SITE, THERE WILL BE FEES TAKEN OUT THROUGH PAYPAL AND THEY WILL NOT GET THE ENTIRE AMOUNT DONATED. THANK YOU FOR YOUR CONTRIBUTION! To donate please go to the DONATE link and make sure to note the child you are designating funds to. If you do not want to donate online you may also mail us a check.
OUR CURRENT GOAL IS 50,000.00 which will fund the needs of children pictured below
YOUR DONATION WILL BE TAX DEDUCTIBLE AND YOU WILL RECEIVE A RECEIPT BY EMAIL.WE CAN ALSO PROVIDE YOU
WITH RECEIPT BY MAIL IF REQUESTED. YOU HAVE THE OPTION OF MAILING A CHECK TO THE WFBSB FOUNDATION AND
NOTING THE CHILD'S NAME IN THE MEMO OR YOU MAY DONATE ONLINE BY CLICKING ABOVE. PLEASE NOTE THE NAME OF
THE PERSON FOR ONLINE DONATIONS AS WELL. DONATIONS MADE WILL NOT BE DIRECTED TO THE INDIVIDUAL BUT ONLY THE
MEDICAL FACILITY OR PROVIDER WHERE PAYMENT IS NEEDED, UNLESS IT IS FOR GAS OR TRAVEL NEEDS WHICH ARE COMPLICATED
FOR US TO DIRECT PAYMENT TO.
YOU MAY MAIL TO:
WARRIOR FAMILIES BEATING SPINA BIFIDA FOUNDATION (WFBSB FOUNDATION)
4159 MOXAHALA AVE.
ROSEVILLE, OHIO 43777
740-661-5024
EMAIL: jessie@warriorfamiliesbeatingspinabifida.org
Emily Carroll 2 1/2, Kansas
Emily was born in 2014 with spina bifida. She is a very pretty little girl who loves music and dancing and can sing over 20 songs now! She is also very affectionate. This put a huge financial burden on the family when they had to miss work due to medical circumstances and had 4 other children in the home. Her parents have also had to pay for her therapy and diaper needs. Although she is still small, she requires cathing and diapers more often. They are not eligible for medicaid. Emily also tends to be prone to infections. The home they live in is older and they intended to remodel but cannot afford to remodel the bathroom as needed. The tub has some molding. This current need is for a bathtub replacement valued at 6500.00. Please consider donating to us for Emily and note Emily Carroll on your donation!
A HUGE THANK YOU TO THE PERSON WHO DONATED 25,000.00 TO DANIELLE SMITH FOR HER MEDICAL NEEDS! DANIELLE WAS ABLE TO RECEIVE HER STEMCELL TREATMENT IN MEXICO AS WELL AS PAY FOR THE TRAVEL AND A THREE WEEK INTENSIVE PHYSICAL THERAPY PROGRAM. SHE HAS GAINED A LOT OF SENSATION IN HER LEGS FROM THESE TREATMENTS AND CONTINUES TO MAKE AMAZING PROGRESS IN BEING ABLE TO WALK WITHOUT HER WALKER IN BRACES!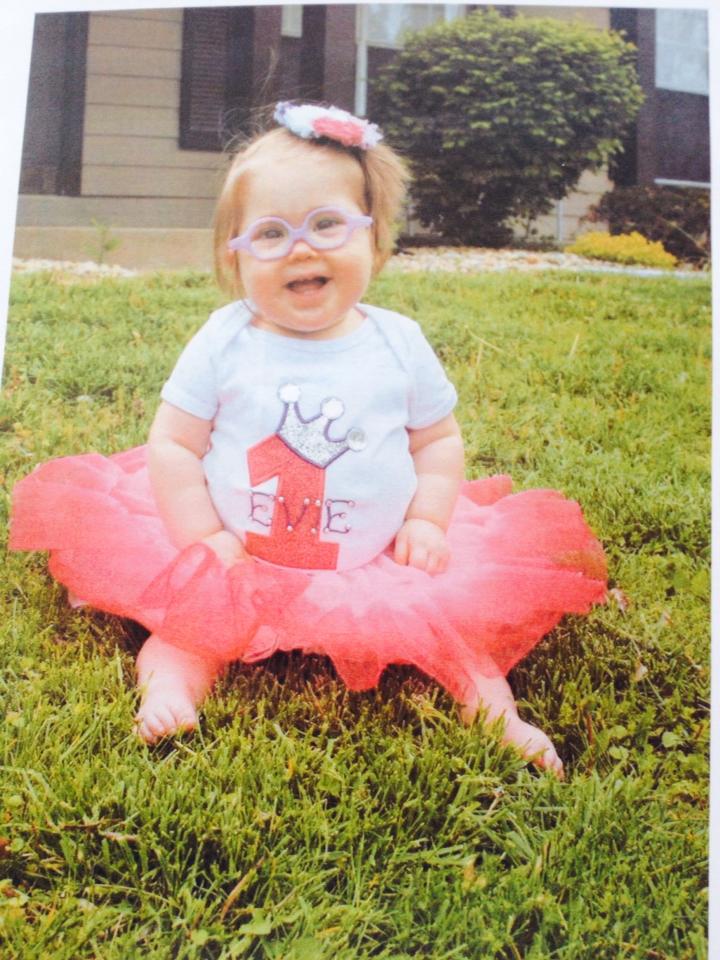 EVIE HAS REACHED HER FUNDRAISING NEEDS!
SWEET EVIE MORGAN IS NEEDING YOUR SUPPORT! EVIE'S FAMILY IS NEEDING ASSISTANCE WITH HER MEDICAL NEEDS AND ALSO FUNDRAISING FOR A STEMCELL TREATMENT! PLEASE CONSIDER MAKING A TAX DEDUCTIBLE DONATION TO OUR FOUNDATION WITH HER NAME NOTED! THE TOTAL AMOUNT NEEDED IS 20,000.00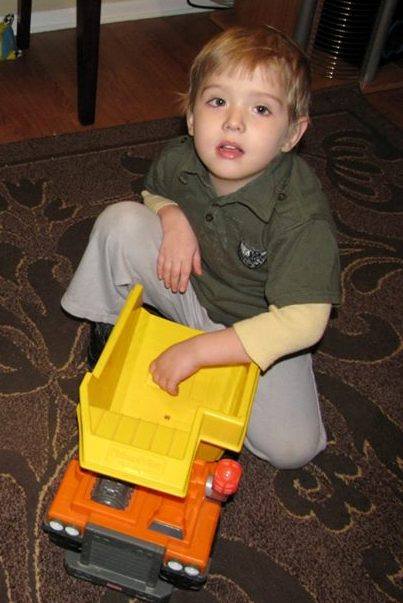 UPDATE: A SMALL GRANT WAS AWARDED TO ROMAN FROM WFBSB AND HE HAS RECEIVED TREATMENT! HE STILL HAS NEEDS FOR FUTURE TREATMENTS AND THERAPY
Roman is a 6 year old happy little boy. He was born with Spina Bifida L4-L5 which is a region in the lower back. He has had his first surgery on the 2nd day of life. He was flown to a different city from where he was born to receive his closure of his back legion. His family had to follow him the next day by car in a 5 hour drive. Roman has since then had multiple surgeries including a neurosurgery, and feet corrective surgeries. He is now able to walk with AFO (assistive knee length shoes) but still is having gait and balance issues. He cannot stand upright without falling or bowing forward to gain his balance and is still catheterized because of a neurogenic bladder. Roman has a brother that is younger than him named Philip, who adores him and they are inseparable. Roman has shown great improvement from a previous stem cell treatment and we are hoping this treatment will give him foot sensation and better balance or stronger core muscles. Please help us raise funds for him to go on this treatment that will improve his health and give him a more independent life, ROMAN'S MOM, TANYA
PLEASE DONATE TO HELP CONTRIBUTE TO THE PAYMENT FOR ROMAN'S CONTINUED NEEDS FOR STEM CELL
TREATMENT AT NOVA CELL INSTITUTE. THIS TREATMENT HAS POTENTIAL TO IMPROVE FUNCTION, SENSATION
AND OVERALL HEALTH. THE WFBSB FOUNDATION WAS ABLE TO DONATE A PORTION OF THE NEEDED
FUNDS BUT WE NEED YOUR HELP TO FULFILL THE REST. HIS MOTHER HAS RAISED A PORTION
AND NEEDS THE REMAINDER OF 10,000.00. YOUR DONATION IS TAX DEDUCTIBLE.
HAYDEN TRIGG - HAYDEN IS A SWEET 5 YEAR OLD LITTLE BOY FROM TEXAS. HE HAS A KIND LITTLE HEART AND LOVES PLAYING AND RIDING HORSES. SUCH AN ACTIVE CHILD. HE DESIRES TO BE INDEPENDENT. PLEASE HELP HIS FAMILY TO CONTINUE FUNDING HIS STEMCELL THERAPY AND TRAVEL NEEDS. STEMCELLS HAVE THE AMAZING POTENTIAL TO HEAL DIFFERENT ASPECTS OF MANY CONDITIONS AND DISEASES. MANY CHILDREN WITH SPINA BIFIDA HAVE HAD MIRACULOUS RESULTS AND HAYDEN HAS BEEN BLESSED TO BE GETTING HIS FIRST TREATMENT. HE NEEDS YOUR CONTINUED SUPPORT AS ONE TREATMENT IS NOT ALWAYS THE FINAL TREATMENT. MOST FAMILIES TRY AND GO BACK YEARLY OR WHENEVER FUNDS ARE RAISED. DONATE TO HAYDEN BY CLICKING ABOVE AND NOTING HIS NAME ON YOUR DONATION WHICH WILL BE TAX DEDUCTIBLE. UPDATE: THE TRIGG FAMILY RECEIVED FAMILY PASSES TO SEAWORLD IN SAN DIEGO FOR A DAY ON THEIR STEM CELL TRIP WITH THE SUPPORT OF WFBSB. THEY ARE STILL IN NEED OF FUTURE SUPPORT FOR THERAPY AND MEDICAL NEEDS.